By Inside The Bottle |
31
March 2022
Top 10 supplement trends as seen at Expo West
The halls of the Anaheim Convention Center opened their doors from March 8th-12th once again for a successful return of Natural Products Expo West after a two-year, in-person event hiatus. For the entire natural products and supplements industry, the energy was high and attendees were ready to explore the latest innovations the industry had to offer.
Here are the top 10 supplement trends we identified at Expo West, including five product-related trends and five company strategy trends. We hope these help you identify your supplement retail and product pipeline strategies.
Top 5 product trends
Non-traditional delivery formats: For years, dietary supplements have focused on formats like tablets and softgels. Now, delivery formats are seeing a broad expansion into a diverse selection of more easy-to-take options, specifically gummies, shots and powders. CBD in particular has embraced gummies, while shots are no longer just for energy, but now include sleep and stress as well as immunity and cognition. Check out our article on Natural Products Insider to see some of these highlighted products.

2. Combining ingredients for synergistic benefits: One ingredient is good. But two or more is often even better. The CBD industry is now fully embracing ingredients like Lion's Mane and Cordyceps mushrooms to create a synergy effect, boosting CBD benefits like focus and immune support. Probiotics are jumping on this train as well, with brands combining the benefits of ingredients like elderberry, turmeric, and more to supercharge microbiome health. Example products: CBDistillery Synergy Line, Bio-K+ Extra with Elderberry.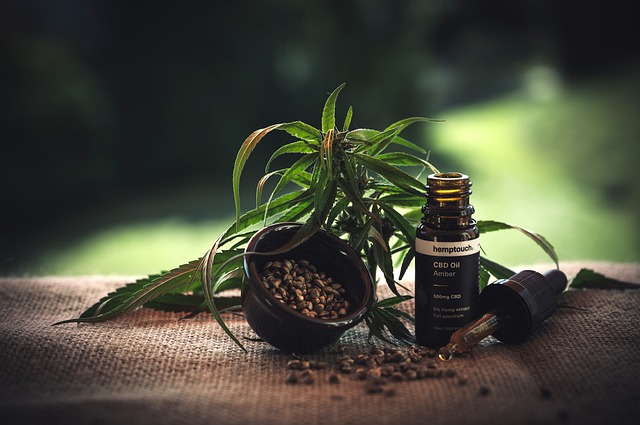 3. Sports nutrition isn't just for elite athletes: With the pandemic inspiring millions of people to commit to more active lifestyles, the demand for supplements in the sports and active markets has soared. Natural energy and boosted hydration were all over the place at Expo West, helping to lead the charge into plenty of innovation with functional ingredients. We also are seeing supplements that were previously targeted towards seniors, like bone and joint health products, being marketed to the younger, active demographic with ingredients like magnesium and collagen. Example products: Youtherory Men's Joint Complex, Lonza TWK10® Sports Probiotic.
4. Brain health is coming into focus: Nootropics have officially arrived on the supplement scene as a major player. Again, the pandemic kicked off a momentous shift in the way we take care of our bodies, with the brain fog and mental wellness impacts of COVID being especially talked about. Omega-3 supplements have been the star in this category for a long time, but other ingredients like magnesium, L-theanine, mushrooms, GABA, and plenty of new life breathed into Ayruvedic adaptogen ingredients like ashwaghanda were prevalent at Expo West. This mirrors what we're seeing at retail stores, with Inside The Bottle partner SPINS data showing staggering 160% growth in supplements using ashwagandha. Example products: Neurohacker Collective Qualia Night, Life Extension Neuro-Mag.
5. The rise of organic: For years, organic has lived squarely in the food space. Now, as companies increasingly understand the role organic ingredients play in not only human health, but also the health of the planet in our efforts to fight climate cuhange, supplement companies are beginning to actively seek out certified organic ingredients (and even ingredients supplied from regenerative agricultural practices) in their formulations. Organic and clean label don't just apply to food and beverage products anymore; it's one of the next big things in supplements, too. Example products: Ancient Nutrition Organic Supergreens Watermelon, Upstate Elevator Supply Co. CBDA Certified Organic Capsules, Natural Factors Vegan Organic All In One Nutritional Shake.
Top 5 Strategy Trends
1. The branded ingredient push continues:
The increasing demand for transparency and science-backed research for supplement ingredients has led many brands to turn to branded ingredients in their products. They are currently some of the most well-researched ingredients in the supplement space, with many suppliers ready and willing to showcase their clinical trials supporting their efficacy. These science-powered products often contained multiple branded ingredients to provide multiple approached to condition specific health needs. Expo West had no shortage of not only brands proudly showing off their branded ingredient partnerships, but the ingredient suppliers who make these products the most effective in their category as well.
2. Specific conditions, specific products:
While DSHEA does not allow supplement brand owners to make certain claims regarding specific conditions, that hasn't stopped brands from creating products that are targeted toward these health issues. From supplements targeting bone and joint health, to immune health, to eye health and everything in between, many brands at Expo West showcased products with compliant structure/function claims as they continued the trend of innovation in the condition-specific space.
3. Responding to consumer and retailer demand for transparency:
Today's consumers are smarter and more educated than ever. As such, we are seeing an increased demand for transparency from both retailers and consumers to prove that words and actions align. NielsenIQ data presented at Expo West indicated a 60.6% increase in consumers purchasing from brands with strong transparency and social responsibility efforts tied to their business operations. And we saw this from multiple brands and suppliers at the show, with more and more companies sharing how their products are made and the research behind them, such as CBD companies sharing their processes for quality assurance from accredited third-party testing labs.
4. Sustainability isn't an innovation, it's an expectation:
Sustainable business practices were once considered a key differentiator for companies. Those days are long gone. Consumers now expect true sustainable products from seed to shelf, and they're willing to pay a premium for it. Indeed, we saw this more than ever at Expo West as companies are putting their sustainable story front and center in their branding. SPINS noted this trend in their
"5 Trends We Spotted on the Expo Floor"
recap.
5. Nutraceuticals are breaking the old molds of what a supplement is:
Traditionally, when many people think of supplements, they think of pills. Now, with the push for newer and easier delivery formats, the industry is now redefining what a supplement is. Nutraceuticals are one of the manifestations of this trend, and Expo West saw an explosion of brands showcasing products like chocolate bars with supplemented vitamins and minerals, beverages with turmeric and elderberry, and supercharged probiotic drinks and yogurts with delicious flavors that offer consumers easy and tasty ways to take control of their health through supplementation. The beauty-from-within personal care category was also well-represented in brands that featured ingredients like collagen.
Source: https://www.newhope.com/